Client: Nestle
Brand: MILO
Launch Date: September 2018
PRESTIGE PREMIUMS Support: Design, Sourcing, Production, Logistics
Nestle Singapore was launching their Healthier Choice Campaign with MILO Activ-Go. Prestige Premiums pitched out the Milo Van Kaki Collectibles idea to it's Nestle clients and the product line was created. This consisted of nostalgic characters with the high association to the MILO brand as well as the active lifestyle twist.
The product saw a growth in Nestle's brand awareness with sales gaining a 10-30% increase.
The project did come with challenges as well since the sourcing, production, logistics and marketing campaign had to be done within a budget limit. However, the team persevered in order to develop a unique gifting experience for it's Nestle clients.
Ultimately, the product was well-received in the market with consumers being mostly interested in the quality of the gifting experience. This included the packaging of the Milo collectibles, the service provided and the shelf life of the product.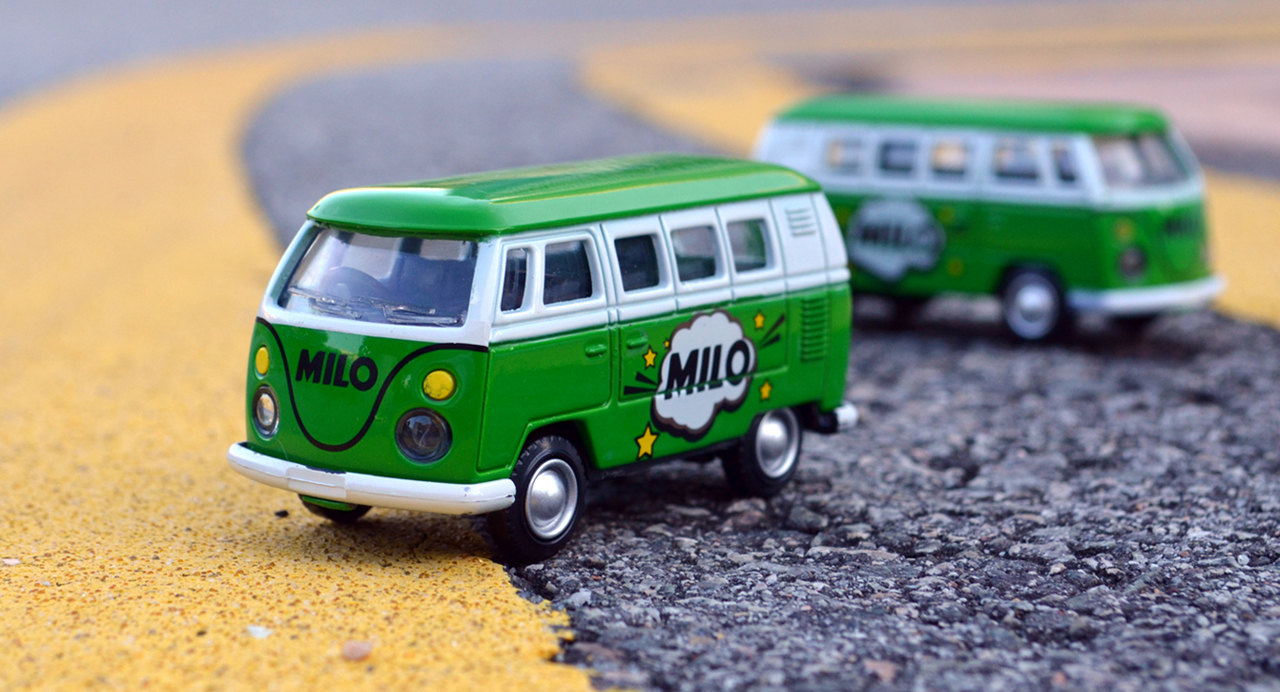 Contact Us